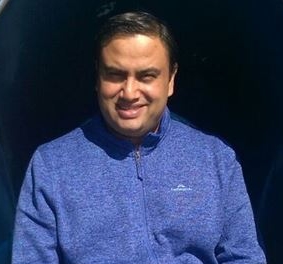 I am data scientist and analytics evangelist with experience in developing and managing data driven decisioning capabilities from scratch. I am always interested in associating myself with any commercial entity that generates and treasures data and intends to consume it as strategic asset.
My professional interest lies in the area of driving and facilitating data driven insights as strategy enabler. I have been successful in not only steering several business decisions based on facts but also independently generated several million dollars as incremental benefit through insights, data governance, predictive and prescriptive modeling for wide variety of business opportunity and challenges. As a big data analytics professional I have played multi-disciplinary role starting from being an evangelist, a data scientist / solution architect, advocate and transformation leader.
I have learned immensely while working with global organizations with best in class marketers, strategists, technologists, data scientists and academicians and contributed / lead with impactful outcomes. By endeavoring to stay fresh and involved in the latest trends, but still adhering to the disciplines of the past, my inquisitive nature allows me to offer a unique and fresh approach to any creative and decision making environment, combined with more than 17 years of multidisciplinary experience in various cross-cultural teams across the globe in Fortune® organizations Including GE Capital, First American Corporation, Countrywide Financial Corporation, Vodafone, Reliance Industries and Ooredoo
My skills and competency lies in the area of solving business problems utilizing big data frameworks, machine learning, advanced statistical and econometric modeling techniques in structured and unstructured data realms.  I understand and appreciate the conviction gap between the data driven vs. gut driven business decisions and most of the time have been successful in complementing them with proven incremental benefits. I also bring a unique expertise to interface with business managers, external partners and vendor's both as supporting resource and as a client to drive and deliver the analytics, machine learning and big data execution.
Machine Learning Interests
Recommendation Engines
Natural Language Processing
Classification Algorithms
Game Theory
Artificial Intelligence
DWH
Big Data
Machine Learning
Digital
Visualization
Telco / Quad Play
Digital
Ecommerce
IOT